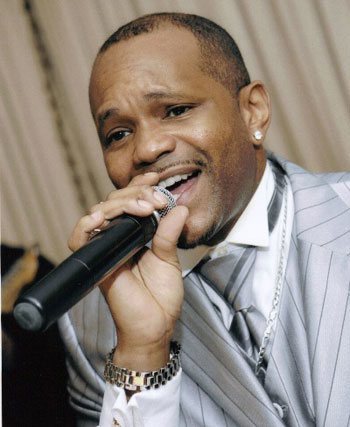 NORTH AMERICAN NATIONAL TOUR - Broadway Musical "Hair" The 25th Anniversary National Tour, "Buddy" Toronto, Canada, "Buddy" Alberta, Calgary Canada, "Raisin" – Starring Lynette Hawkins singer of "OH Happy Day"
ARTISTS ACCOMPANIED -
Shirley Ceasar, Strafe, Harold Melvin and the Blue Notes, Junior Walker, Nat Adderly, TheDrifters, Mau-Mau, U.T.F.O., Clark Sisters, Hannibal Peterson, Pete Yellin, Tito Puente, John Scofield, Michael Brecker, Barry Harris, The Prime Directive, Joe Henderson, Clark Terry, Instant Funk, Sharon Freeman, Lyle Atkinson, Jamil Nasser. Benny Powell, and Lionel Hampton, Harold Mabern, Steve Turre, Mighty Sign, Cult Jam (Lisa Lisa), Peter Moffitt, The Stylistics.
VENUES - Sweetwaters, LeMouche, SpoDeOde, C.B.G.B., Mikells, Wetlands, Indigo Blues, Town Hall, Bottom Line, Bitter End, Cat Club, Club Paradise, Downtown Beirut and St. Peter's Church, Golden Gate Theatre, Roystons, The Atrium-South St. Seaport, Manhattan Club, Alice Tulley Hall, Royal Alexander Theatre, Bryant Park, Prospect Park, PTL Club 700, Bridge St. A.W.M.E.Church, Helmsley Palace, Waldorf Astoria, Wilsons, Honey Suckles, El Macambo, Lone Star-Road House, New Frontier, Nells, Rex, China Club, Roseland, Eisenhower Park, Tralfadors, Club Benee, Sweet Jane, Knitting Factory, Radio City Music Hall, Trumpets, Shubert Theatre.
City is the Bandleader, Master of Ceremonies, Lead Male Vocalist, Entertainer Extraordinaire, Musical Director and Ceo of City Sounds Music. He is also an Actor, Recording Artist, Arranger, Producer, Songwriter, Drummer, Keyboard Player and Bassist. His credentials are as follows:

STYLES OF MUSIC PERFORMED -
R&B, Soul, Pop, New Jack Swing, Rock, Reggae, Afro-Cuban, Jazz, Classical, Fusion, Jewish Horahs, House Music, Gospel, Blues, Rap/Hip Hop.

RECORDING ARTISTS PERFORMED WITH -
The Original Drifters - Featuring Charlie Thomas, Jeffrey Osborne , Mary J Blige , The Shirelles, Village People, Dionne Warwick, Joe Fonda Rae, Tavares, Chico Debarge, Byron Stingley, Melba Moore, Rude Boys, Carol King, Philip, Leaders of the New School Martha Wash (Weather Girls), Sue Ann Carwell, Milira, Peabo Bryson, Menace Jump Records, Ru Paul

CONCERT PERFORMANCES - City debuted the release of his Gospel Song at The 2006 Summer Concert Series in Eisenhower Park, East Meadow, N.Y. His single "Don't Tread On Me" charted in Great Britain 2006.

BROADWAY - "Buddy" - The Buddy Holly Story - Roles: Sam Cooke, Apollo Bass Player and Drummer, Clearlake Concert Drummer and Apollo's M.C.

TELEVISION APPEARANCES - Actor for a recurring role of "Hoff" in N.B.C. Daytime Soap Opera "Another World". Host of the "The Bro. Jerome "City" Smith Power Hour on "Cablevision Channel 20 T.V. Show. Performed on The W.B. Channel 11 "The Maury Povich Show' with Jack Hanna & his amazing animals and performed on the Gordon Elliot Show.

OFF-BROAD WAY PLAYS - Jesus Christ Superstar, Working, Raisin In the Sun, The Me Nobody Knows and Wiz.

THE BIG APPLE CIRCUS - Drummer and Co-RingLeader

EUROPEAN TOUR - "Black Gospel Pearls"- Germany, Switzerland and Austria, Recording - Black Gospel Pearls Christmas Album Vol.2., All Drums and Percussion, Vocals, & Co-Producer. -CD upon request, St. Johns University's "Voices of Victory" - Norway, Sweden, Denmark

Click Here for interview with City on Lightning Star Entertainment Show